Tape and Reel Services and Hot Solder Dip by Criteria Labs
Criteria Labs offers excellence and value to our customers and will accept any challenge. Our experienced team offers the highest level of quality, service and consistent on-time delivery on every order.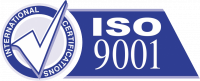 Criteria Labs
Criteria Labs is the largest domestic tape & reel provider in the United States with extensive capabilities to address all your tape and reel needs. Our facility has over 20 years of tape and reel experience guaranteeing all orders will be completed to your exact specifications and delivered on time. Our production facility has the capacity to process millions of parts per month. We can process the smallest of orders to the largest. Infrequent orders to daily deliveries.
Technology, Innovation, Service & Value
Why Tape and Reel:
Today's placement machinery can pick and place hundreds-to-thousands of part per day. To help compensate for any lost time, the delivery system must also adapt. All parts need to maintain ESD safety and protection from any damage. With tape and reel, you can have the reassurance that the parts you are using will be placed carefully into designed pockets and cover tape, using heat seal or pressure sensitive adhesive (PSA). This will help keep the parts orientated and ready for use.