Our 15,000 square foot Penrose, Colorado facility is the largest dedicated tape and reel facility in the USA. Our experienced team has assembled parts for space, military, automotive, medical and commercial parts. We are centrally located making it easy to ship and receive parts fitting your supply chain.
Criteria Labs is ISO 9001 certified for Quality Service. Tape and Reel is one of many services offered by Criteria Labs, uniquely positioning Criteria Labs to provide a broad range of services, consolidating the number or suppliers our customers use, decreases costs and significantly improves cycle times.
With such a large service offering, no wonder Criteria Labs is one of the fastest growing back end semiconductor services company in the USA.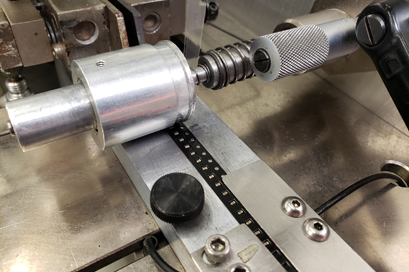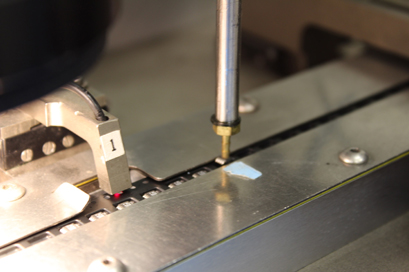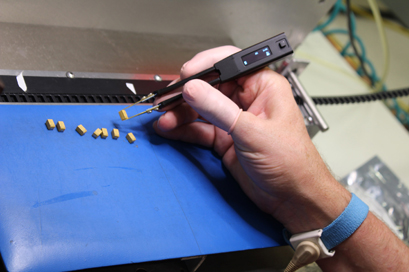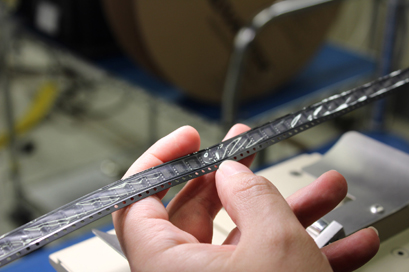 Capabilities
Surface mount device
De-tape
Manual defect inspection up to six sides
Trays, tubes, waffle packs, thermoformed trays, bulk, wafers, etc.
Tape to tray, tape to tube, tape to waffle pack, tape to bulk
Standard and Customizable Bar-code labeling
2D, 3D and manual inspection
Tray or Tube Bake
Kapton tape
Heat seal or PSA
Cobalt dichloride/Cobalt dichloride Free HIC's Dry-Pack
Clay desiccant
Large inventory of carrier tape
Automated or manual placement
Recover
Custom designed carrier tape for your unique applications
Tray to Tray scan
Capacitance or resistance testing
Tube to tube scan
*All orders are 100% inspected.
*1st Article inspection for every order.
*Bonded inventory with the ability to retain extra parts at Criteria Labs until we receive your next order.
Devices
SOIC's
PLCC's
Battery holders
TSSOP's
SOJ's
Chip Resistors
TSOP's
SOMC's
Washers
MSOP's
SSOP's
Standoffs
QFP's
VSOP's
Machined parts
BGA's
QSOP's
SOT, 3,4,5,6 Leads
uBGA's
QVSOP's
EZ-PCB Sockets
FBGA's
DDPAK
SMT Jumper Links
QFN's
DPAK
RFI Shield Fingers or Grounding Contacts
DFN's
TO263
SMD trimmers
FPAK
MIJ's
Spring-loaded pins
Power Inductors
Test Points
Connectors
Transceivers
Solider Performs
RF Shielding
Dip Switches
Medical Device outer casing
Fasteners
MOSFET
LED's
Jumper Wires
Terminal Blocks
RFI Shield Clips
Pins
Screws
SMT Test Points
Switch
Board mount transformers
SMT Coin Cell Battery Holders
SMD Antennas
Oscillators
PLCC Sockets
GPS Receivers
Potentiometer
Ceramic Resonator
Lithium Batteries
Chip Capacitors
Fresnel Lens-Solar Industry
Test Points
If it can be placed on a PC board then we can tape and reel it.
Custom bar coding and labeling available upon request.