Innovators Welcome.
Are you looking for a work environment where your skills have a direct impact on company results? Do you want to feel the role you play has a direct impact on customer success? Do you want to be part of an accomplished team that delivers technology so innovative that it flies and thrives in space? We need you.
It's an exciting time to work for Tape and Reel Services by Criteria Labs! The surge in demand for high frequency RF and space qualified semiconductor solutions along with an ongoing internal appetite for expansion is quickly accelerating our growth. We have a new leadership team in place and we are making significant investments in our technologies and our facilities. We are always searching for candidates who have a sense of urgency and a success driven mindset, and who model project ownership. We continuously update our equipment, systems, and facilities to support our growing organization and we have a sharp eye focused on continuous improvement and serving our customers.
---
Our Culture.
Criteria Labs views its employees as its most valuable resource, hiring the best and the brightest, creating a great work environment, and offering superior employee development as central to the long-term success of the company. Criteria Labs employees are encouraged to interact and have fun with their coworkers and company leaders. Criteria Labs actively pursues a positive company culture that appeals to aspects of employees' lives.
What three words best describe Criteria Labs?
Family oriented, flexibility and growth.
Criteria Labs Our Company Culture Employee Quote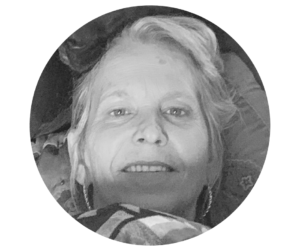 -Rosalie H.
Quality Control Inspector
---
Available Positions.
Please send your resume and description of the position you are applying for to khammel@criterialabs.com.

Penrose, Colorado:
Electronics Packaging Operator: Sets up and operates a manual tape and reel machine. Visual inspection of products and results documentation. Maintains cleanliness of equipment and assigned work area. Click here to view full job description.
---
Notice: Criteria Labs provides Equal Employment Opportunity to all people in every aspect of consideration for employment. All qualified applicants will receive consideration for employment without illegal discrimination on the basis of race, color, sex/gender (includes pregnancy, childbirth, breastfeeding, and/or related medical conditions), age, gender identity, gender expression, disability, religion, citizenship, national origin, ancestry, military or veteran status, marital status, sexual orientation, domestic violence victim status, predisposing genetic characteristics and genetic information, and any other status protected by law.