Hot Solder Dip Services Tinning Services
Criteria Labs can refurbish your aged components and/or refinish your components by converting them from lead to lead free or from lead free to lead through hot solder dip.  Our expert team runs both fully automated and manual hot solder dip to ensure we meet the unique requirements for every component.  We are ISO, ANSI and EIA Certified.
Why Hot Solder Dip?
Hot Solder Dip changes the lead finish for a component to prevents tin whisker growth, increase solderability and solder strength.  A part is precisely "dipped" into a bath of molten material, creating a reaction and thereby coating the leads with Tin-lead (Sn-Pb) or tin-silver-copper (SAC-305).  This is an important process in the manufacture of electronic goods in high reliability environments.
Tape and Reel Services by Criteria Labs has the experience to adapt the hot solder dip process to each unique component.  With high volume of similar parts, we create standardized fixtures and specific profiles to ensure parts the highest level of repeatability, precision depth and dwell time in the bath.  We map each step in the process, flux, preheat, dip and cleaning to ensure every part is the same.
For low part volume, where the needs are different, our expert team creates a streamlined setup to reduce risk and changeover errors to maximize quality and minimize cost.  Our operators are able to more quickly change over specific part profiles from one set of requirements to another.
We meet all the requirements for:
GEIA-STD-0006
ANSI-J-STD-002
JESD22
Mil-STD-202
Mil-STD-883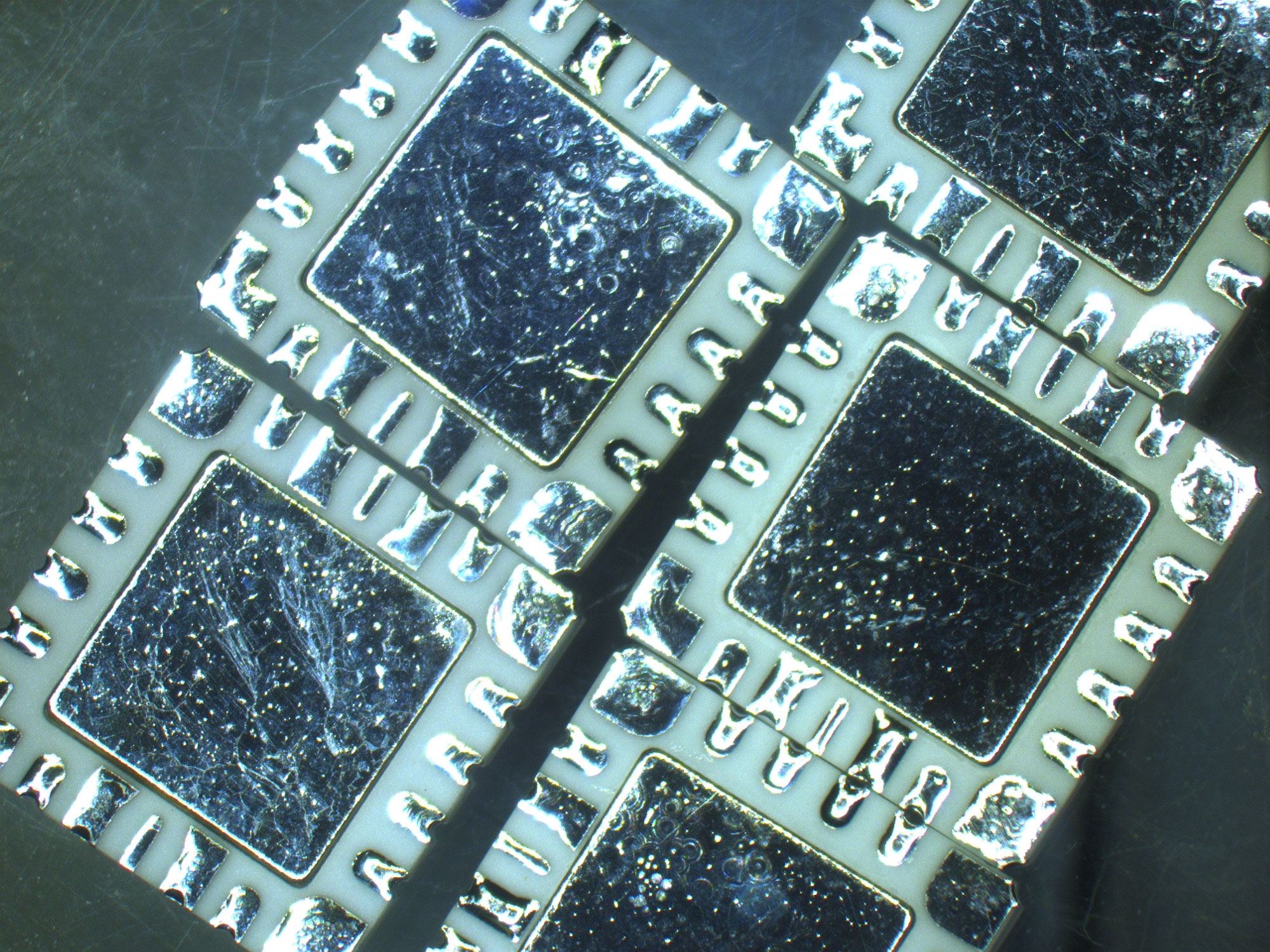 Tin/Lead, Lead free, custom alloys
Preheat, flux, solder dip, cool down, wash
Bake and Dry pack
Automated or manual solder dip
Bulk, tape, tube, tray, waffle pack
Surface mount or Through-hole Devices

Surface mount devices can be tape and reeled after solder dipping.
Through-hole devices will be returned in bulk after solder dipping.
QFP
Capacitors
Resistors
SOIC
DFN
QFN
SOT
PLCC
CLCC